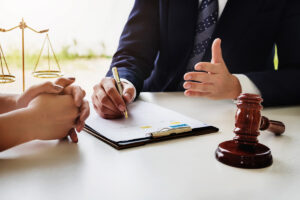 Trademark infringement refers to the unauthorised use of a brand name. Here's what you need to know about trademark enforcement in India.
The Trademarks Act is the law that governs trademark protection in India. The Act establishes the rules governing trademark enforcement, registration, protection, and infringement penalties. Trademarks are considered intellectual property all over the world. Many international and national organisations work to protect intellectual property such as trademarks.
The Indian Patent Office, overseen by the Controller General of Patents, Designs, and Trademarks, is in charge of trademark protection in India.
In simple terms, infringement of a trademark is the illegal use of a mark that is identical or deceptively similar to a registered trademark.
What is trademark enforcement in India?
The Trade Marks Act 1999 (the TM Act) provides infringement and passing-off actions. In India, an infringement or passing-off action can be brought before the district courts and the four high courts with original jurisdiction.
Under the TM Act, trademark infringements and falsifications are punishable by imprisonment for six months to three years or a fine of 50,000 rupees to 200,000 rupees.
Furthermore, under the Code of Criminal Procedure 1973, a trademark owner may file a criminal complaint before a magistrate, requesting an investigation, search, and seizure of infringing goods within the infringer's premises. A criminal complaint can be filed with the police for trademark infringement and falsification.
Administrative trademark enforcement includes notifying customs of the registered trademark to prevent the importation of infringing goods. Through the Tribunal Reforms (Rationalisation and Conditions of Service) Ordinance 2021, the government recently abolished the Intellectual Property Appellate Board (IPAB) (April 4, 2021). According to the Ordinance, the IPAB's powers have been delegated to the Indian high courts.
Infringement of trademark
Infringement of trademarks is defined in Section 29 of the Trademarks Act of 1999 as the use of a mark by an unauthorised or authorised person, or a person who is not the registered proprietor, that is identical or deceptively similar to the trademark concerning the goods or services for which the trademark is registered.
It is defined as the infringement of exclusive rights attached to a registered trademark without the permission of the registered owner or licensees. The courts have repeatedly assumed that the similarity of two marks and the type of goods and services confuses the minds of the general public.
They may take unfair advantage of the registered trademark's hard-earned reputation. To have a successful claim against a person for trademark infringement, it's essential to prove the infringing trademark to be deceptively similar or identical to the registered trademark.
What is the punishment for infringement of a trademark?
Improper or unauthorised trademark use
Any person who is found to be falsifying and falsely using a registered trademark faces a penalty and imprisonment. Unauthorised use of a trademark is when:
A person makes that trademark or a deceptively similar trademark without the consent of the proprietor of the trademark; or
A person falsifies any genuine trademark by altering, adding, erasing, or otherwise.
A person is considered to have falsely applied a trademark to goods or services if:
He/she applies such trademark or a deceptively similar trademark to goods or services or any package containing goods without the consent of the registered trademark owner.
He/she uses any package bearing a mark that is identical with or deceptively similar to the registered trademark owner's trademark for packing, filling, or wrapping any goods other than the registered trademark owner's genuine goods without the registered trademark owner's consent.
Trademark infringement penalty—Using an unauthorised trademark
A person is considered to be misusing a trademark if:
Any trademark gets forged.
Falsely applies any trademark to goods or services.
Makes disposes of or possesses any die, block, machine, plate, or another instrument to falsify or be used to falsify a trademark.
Any false trade description is applied to goods or services.
Trademark applies to any goods that must indicate the country or place where they were made or produced and the name and address of the manufacturer. A false representation of such a country, state, location, name, or address is an infringement.
Tampers with, alters, or removes an indication of origin applied to any goods to which it is required.
For the offences mentioned above, a person is punishable by imprisonment for a term of not less than six months but not more than three years, and a fine of not less than fifty thousand rupees but not more than two lakh rupees.
Penalty for Trademark Infringement – Using an Unauthorised Trademark to Sell Goods or Services
Any person who sells, lets for hire or exposes for sale, hires or has in his possession for sale, good or things, or provides or hires services to which any unauthorised trademark or false trade description is applied is subject to imprisonment for a term of not less than six months and not more than three years.
A fine of not less than fifty thousand rupees and not more than two lakh rupees may also get imposed. However, the person shall not be punished if he or she demonstrates:
That he/she took all reasonable precautions to avoid committing an offence and had no reason to suspect the genuineness of the applied trademark at the time of the offence
Upon demand by or on behalf of the prosecutor, he/she provided all information available to him/her regarding the person from whom he obtained such goods, things, or services.
He/she had otherwise acted innocently.
What happens if you don't enforce your trademark?
Trademark owners must take precautions to protect their trademarks from infringement and other forms of misappropriation (such as blurring, tarnishment, unfair competition, passing off, false advertising, and cybersquatting) that could harm the owner's goodwill and business reputation.
A trademark owner is not required to investigate all potential conflicts or file a lawsuit against every potential infringer. At the same time, complete failure to enforce will weaken an owner's marks and cause a loss of distinctiveness over time.
How to avoid trademark enforcement?
At the very least, the owner should establish an appropriate level of proactive monitoring of registration applications, the Internet, and other uses before they begin.
Companies with well-known trademarks and/or large budgets should consider hiring a professional watch service to conduct such searches and monitoring activities. In contrast, companies with smaller budgets can ask their employees, contractors, customers, licensees, and counterparties to keep an eye out for and report any potential infringements that come to their attention.
When potential infringements are discovered, trademark owners must investigate and assess relevant factors such as the third party's ownership, the priority of use, the type of use, and the likelihood of confusion.
If a response is required, owners should consider and pursue the best possible outcome, including monetary damages, injunctive relief, a trademark licence agreement, a coexistence agreement, or a settlement agreement.
Suits and cancellation or opposition proceedings before the trademark trial and appeals board can be time, money, and resource-intensive, so legal trademark enforcement priorities should be established based on the similarity of the marks, the similarity of the goods, quantities of infringing products, rupee values, and other appropriate considerations.
Low-level infringers may be too expensive to pursue. Nonetheless, trademark owners should continue to monitor such infringers regularly and be prepared to enforce their rights aggressively if the infringement spreads, causing increased or more imminent potential harm to the owner.
As a result, the owner can avoid being paddy-whacked with a weakened mark and loss of remedies later on.
Choose us for your Trademark enforcement Needs
Trademark enforcement offers legal protection for a word, symbol, logo, design, phrase, or combination representing a source of goods or services. The law governing the use of trademarks and service marks is trademarks law. A service mark acts the same way as a trademark, but service marks identify services and events, unlike a trademark.
Trademark protection is an essential asset to any business. The protection allows you to distinguish the goods or services your business provides instead of other companies selling the same or similar goods or services.
An experienced attorney with knowledge of trademarks law can help you with everything from figuring out if the mark of your business qualifies for trademark protection to registering a trademark under the Trademark Registration Act to representing you in your trademark infringement case.
To get in touch with a top trademark enforcement lawyer, contact us and get the assistance of a skilled attorney in trademark prosecution.